Video – Origami for Wellbeing with Dr Lizzie Burns
12/01/2022
Origami for Wellbeing
Was held on Wednesday 12th January 2022 and the video is below.
Make something beautiful in your hands through paper folding for self care.
No experience needed – just bring any piece of paper!
Try something new and wonderful with Dr Lizzie Burns who helps people of all ages discover origami for relaxation and to lift mood.
During the session we create beautiful pieces to focus the mind and find a moment of calm. All you need is a piece of paper and the courage to turn up and try something different!
This session is part of 'We can origami' – a project supported by a Community Fund from the National Lottery through Origami Pulse.
The Footsteps Festival previously welcomed Dr Burns and ran a very well received session – you are invited to check it out here, before or after the session.
Lizzie is regularly sharing origami at www.youtube.com/DrLizzieBurns
Examples of Origami from Dr Lizzie Burns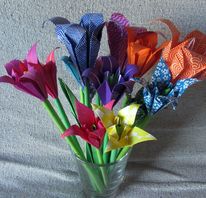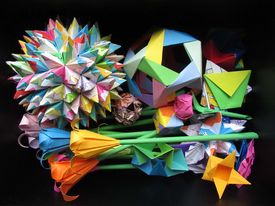 Help keep Footsteps Festival free
Can we ask a favour? If you find value in any of the Footsteps Festival events, a small "pay as you feel" donation would be gratefully received – this means we can keep it free to access.
Follow us on social media