Smart Phone Smart Photography with Jo Bradford
21/07/2021
Have you ever wished you could take better photos with your smartphone? Join us for an hour with Jo Bradford, best-selling author of 'Smart Phone Smart Photography' for a beginner's introduction to smartphone photography with an emphasis on the benefits of photography for well-being.
The driving force behind Green Island Studios, Jo is an award-winning photographer who takes pictures of wild and windy Dartmoor from her studio doorstep and posts them on Instagram as @greenislandstudios where she has a large and loyal following for her smartphone photography.
At Green Island Studios, Jo has created a bespoke analogue darkroom and photography workshop and studio space from where she has developed a unique collection of workshops and courses in smartphone photography. The courses range from beginner's sessions to masterclasses and Jo delivers these from the studio as well as for the Royal Photographic Society.
Jo is the best-selling author of 'Smart Phone Smart Photography' and her exciting new book on mobile editing, 'Smart Phone Smart Photo Editing' (which is now available for pre order) will publish in autumn 2021.
As well as delivering her courses, Jo works as an Associate Lecture at Falmouth University where she lectures on the BA Marine and Natural History Photography degree.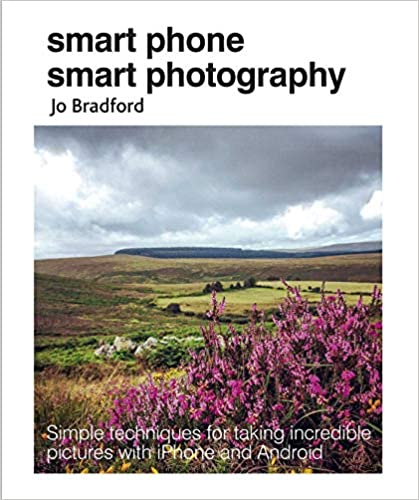 Wednesday 21st July at 1pm BST
or email info@footsteps-festival.co.uk with Smart Phone Smart Photography in the subject
Help keep Footsteps Festival free
Can we ask a favour? If you find value in any of the Footsteps Festival events, a small "pay as you feel" donation would be gratefully received – this means we can keep it free to access.
Follow us on social media