Facing Up To Pain – exploring Facial Pain Video conversation (with Prof Zak)
31/12/2023
Facial Pain affects a surprising number of people – with varying conditions having major impacts on quality of life. In this Information Event we explore this area, with contributions from the doyenne of Facial Pain Professor Joanna Zakrzewska , Clinical Psychologist Chris Penlington and Niki Jones who successfully self manages previously severe Trigeminal Neuralgia.
The main focus of the event is a wide ranging and hopeful conversation about facial pain and Trigeminal Neuralgia.
What is Facial Pain?
There are many different conditions that cause facial pain, and some facial pain that has no known cause as of yet – we can divide it into types and causes but any pain in the face is a distressing and often disabling form of chronic pain – yet there while there are some aspects that make facial pain different to manage and treat, much of the underpinning science and management options for any chronic pain are the same.
In this event we look more closely at facial pain and its impacts and how self management can be a vital and empowering way of helping life become kinder.
Facial Pain Types
Diagnoses of the main nerve in the face, the Trigeminal Nerve
Trigeminal Neuralgia    (TN)
*Classic – severe paroxysmal one sided pain in the face often triggered by light touch or eating etc
*TN with concomitant pain , or idiopathic (used to be called atypical) a more constant pain which can be burning, crawling, grinding. Classic TN may develop more of these features over time.
Other Diagnoses 
*Neuropathic/Traumatic nerve injury – an injury to the nerve from an accident or intervention.
*Trigeminal Autonomic Cephalalgias (TAC) these are primary headaches with common presentations of one sided trigeminal pain with autonomic signs (tears, runny nose, which may include lacrimation, rhinorrhoea and pupil constriction) including cluster headache, paroxysmal hemicrania and SUNCT and maybe Hemicrania continua.
*Post Herpetic neuralgia – this is post shingles pain in the trigeminal nerve
*Occipital Neuralgia – nerve pain in the back and top of the head, similar to TN but involving a different nerve.
*Temporomandibular disorders – these are disorders of the jaw muscles, temporomandibular joints, and the nerves linked to chronic facial pain. TMD is very common and if on one side only often confused with TN. Sometimes called TMJ.
There are three main types:
–Myofascial pain which is the most common, results in discomfort/pain in the connective tissue covering the muscles (fascia) and the muscles that control jaw, neck, and shoulder function.
-Internal derangement of the joint such as a dislocated jaw or displaced disk or an injury to the rounded end of the jaw bone.
–Degenerative joint disease such as osteoarthritis or rheumatoid arthritis in the jaw joint.
(Please see some useful videos further down this page for help with TMD)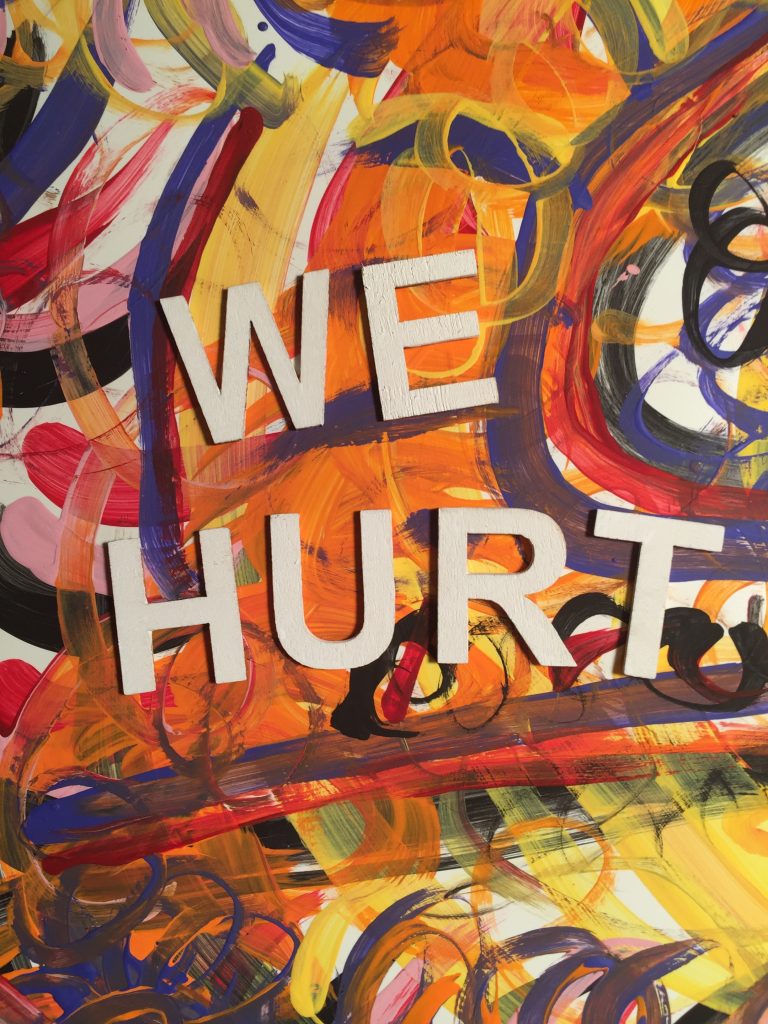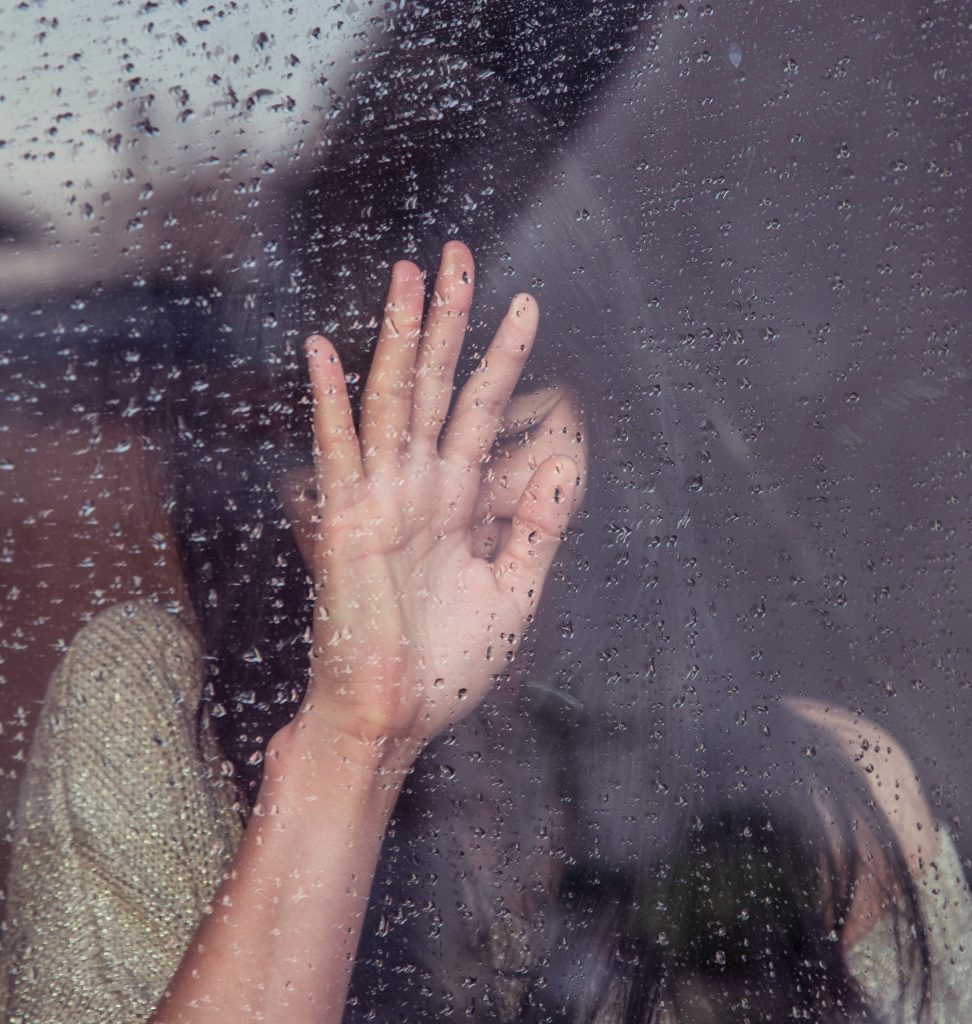 Photo by Milada Vigerova on Unsplash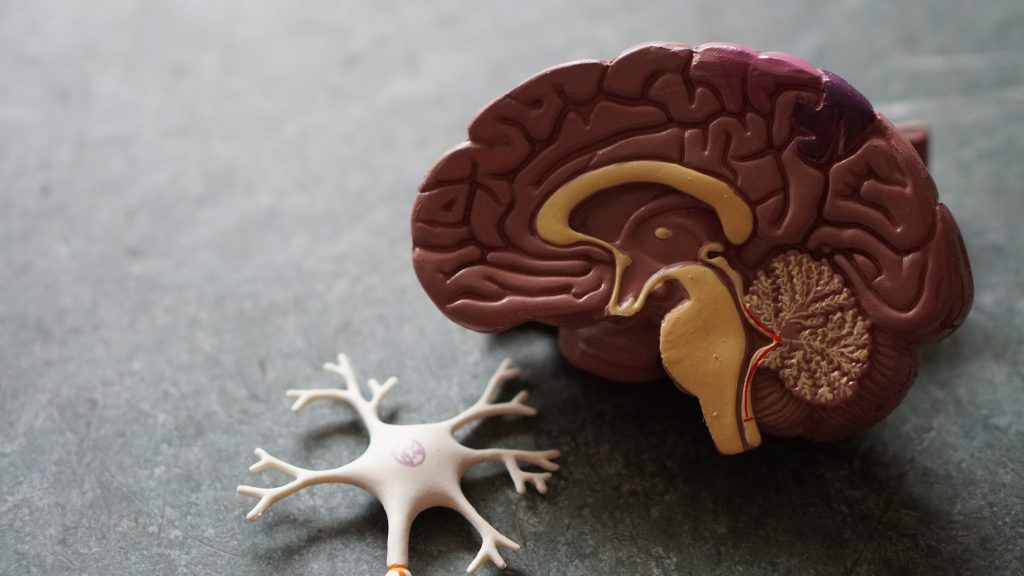 Photo by Robina Weermeijer on Unsplash
THE VIDEO ======>
"Facing up to Pain – a conversation about facial pain and Trigeminal neuralgia with Professor Joanna Zakrzewska"
The "main event" Video to the right shows a wide ranging and hopeful conversation about facial pain including Trigeminal Neuralgia with acknowledged expert in Trigeminal Neuralgia "Prof Zak" and Footsteps Festival Volunteer Niki Jones who has had TN for over 18 years but now successfully self-manages her pain so she considers herself essentially recovered (not in remission).
"Prof Zak"
Professor Joanna M. Zakrzewska, a Consultant in Facial Pain is both dentally and medically trained at King's College London and University of Cambridge.  Between 2007- 2015 she set up the largest award winning UK multi-disciplinary facial pain service at UCLH, London. She is currently working part time at UCLH while setting up a national Trigeminal Neuralgia Institute. She is also the Chairperson of the Medical Advisory Board and founder Trustee of the Trigeminal Neuralgia Association UK (patient support group)
She has written five books, contributed to 27 chapters, written over 180 peer reviewed papers and has been rated as the top expert in trigeminal neuralgia in the world. She lectures nationally and internationally and the Footsteps Festival is honoured and grateful that she so generously gave us her time for this video.
Find her wonderful latest book "Encountering Pain" which is free to download here.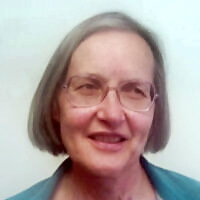 Prof "Zak"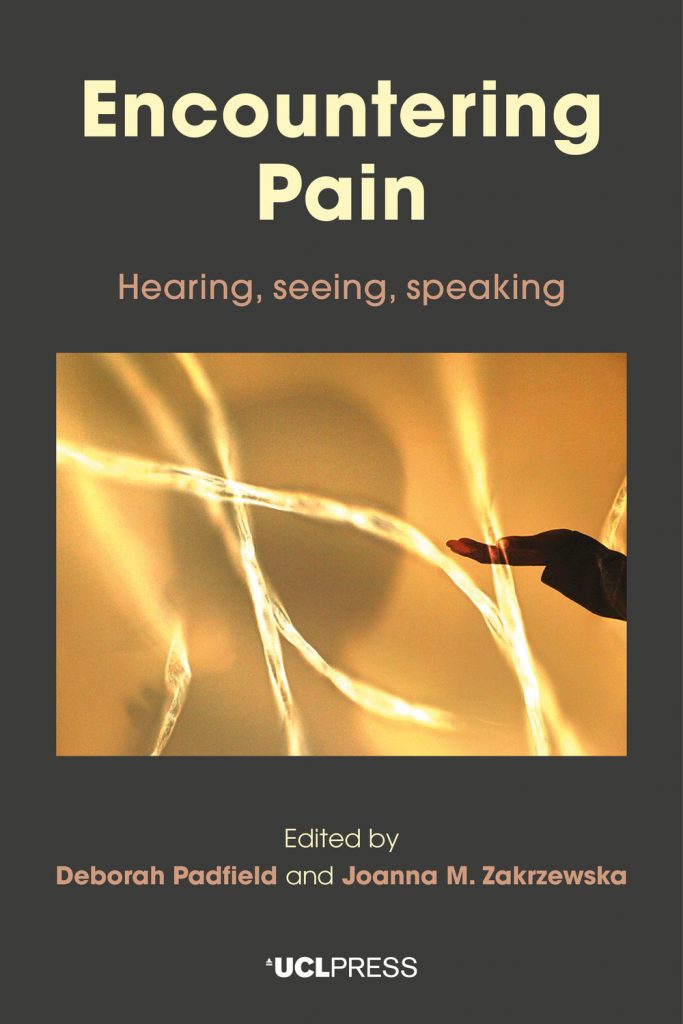 The brilliant book "Encountering Pain"
free to download
Niki Jones – person living with Facial Pain
Niki Jones is 50 and has suffered from Trigeminal Neuralgia since she was 31. She has undergone three MVD surgeries, a pulsed radio frequency procedure and had a Motor Cortex Stimulator implanted in 2009. She has tried all the medications usually used and some that aren't! In 2018 she found a pain management programme in app form (Curable) that allowed her to essentially recover using effective self-management techniques.  It's been three years since she lowered her pain levels so much; despite a very challenging time coming off the opioids she was prescribed.
A founder member of the Footsteps Festival Core Group she is passionate about encouraging people living with pain to maximise effective self-management and to move away from the mainly biomedical treatment of pain. She also works closely with the public health campaign "Flippin Pain". She works with animals, writes, cycles and is enjoying life (thats not to say its perfect – when is it! but things are vastly improved. She is not yet back at paid work, but does a lot of volunteering – there is still the challenge of coming off the opioids).
Flippin Pain Outreach Tour 2021
Niki joined the Flippin Pain Outreach Tour 2021 and amazed herself by cycled 170 miles in 5 days with the large Peloton around Lincolnshire in September, and presented and joined panels for the evening education seminars. If you had told her she'd do that 4 years ago she would have thought it a cruel joke – life CAN and DOES change.
Have Hope.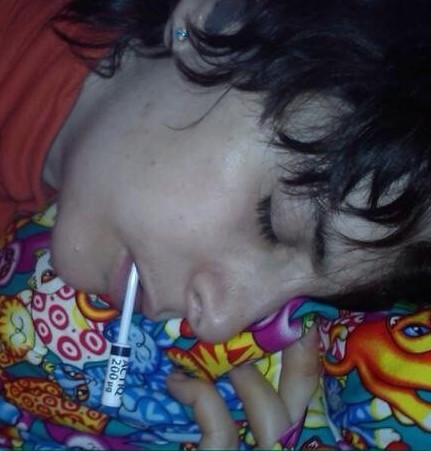 Niki in the midst of a TN attack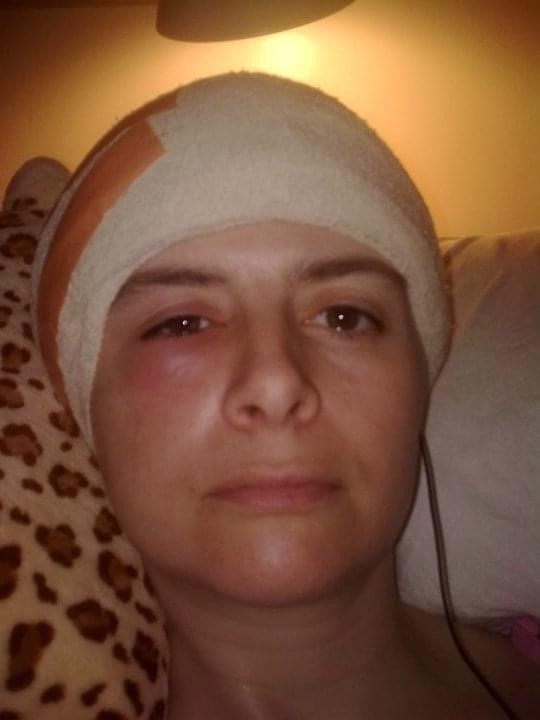 Niki after her Motor Cortex Stimulator
surgery – its now switched off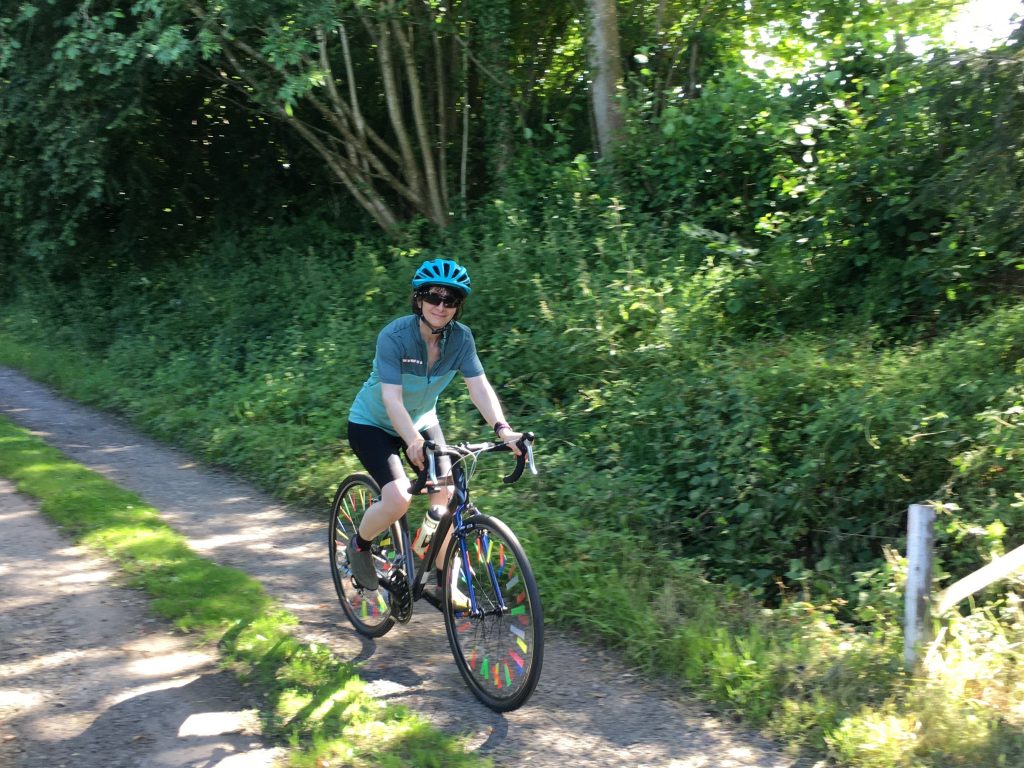 Niki on her bike at home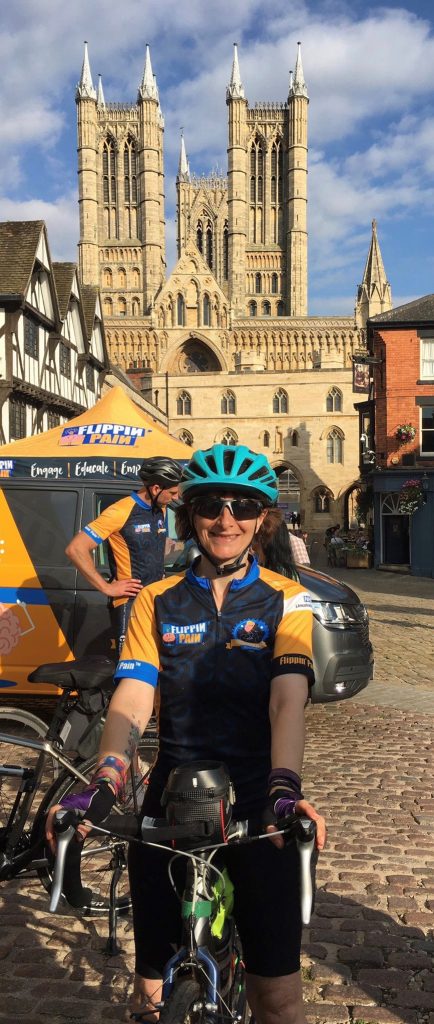 Niki after cycling 50 miles that day into
Lincoln on the Flippin Pain Outreach Tour 2021
See more of Niki's story here:
Diagnosis flow chart for facial pain
(all in the above video)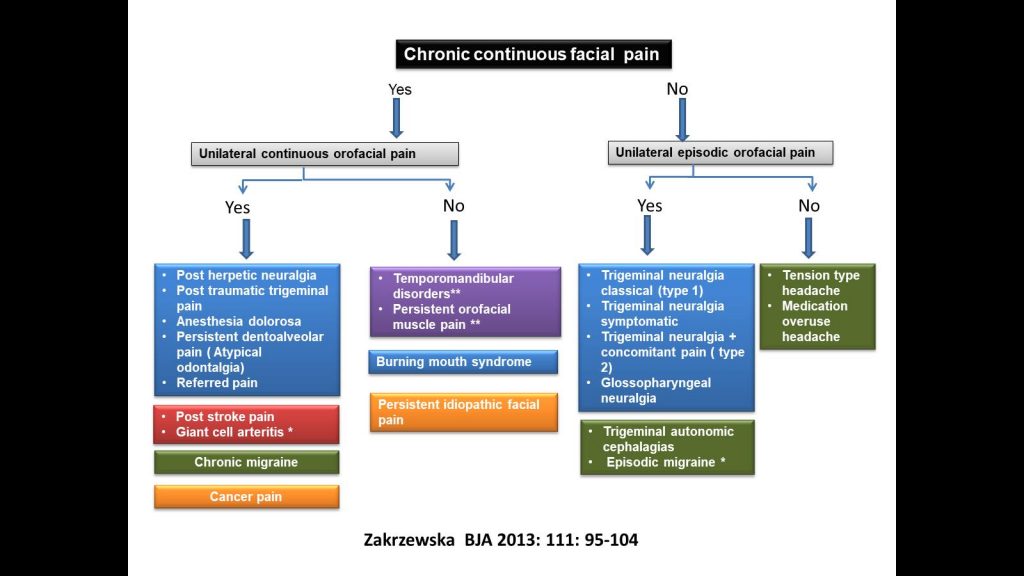 ref: Professor Joanna M. Zakrzewska UCL
The vicious cycle of referrals and distress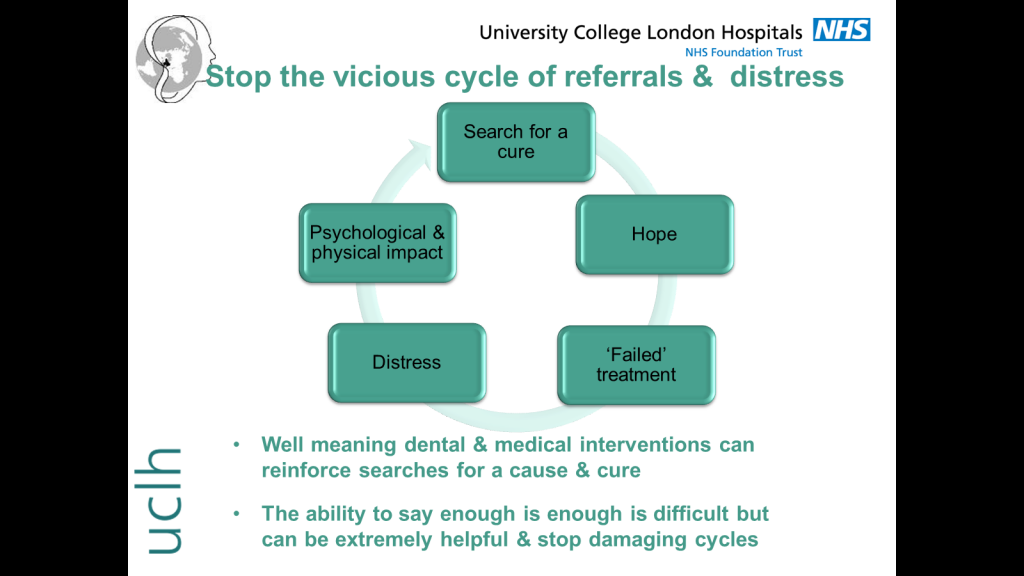 ref: Professor Joanna M. Zakrzewska UCL
Support Groups for Facial Pain
TNA (UK based Trigeminal Neuralgia Association) Support Group for Trigeminal Neuralgia in the UK. Prof Zak is the Chair of their Medical Advisory Board – www.tna.org.uk
Facial Pain Association (international) An international Support Group for TN and other types of Facial Pain  – www.facepain.org
OUCH – UK Based Cluster headache (and other TACs) Support Group – www.ouchuk.org
TMD – TMJ – International Support group for TMD (sometimes called TMJ) – www.tmj.org
There are many support groups on Facebook for all these conditions and more – these can be found with a search. However the majority are not monitored and the information found on them might not be best practise. Please do your due diligence and be careful. Please also be aware that there is a form of "natural selection" on all on-line fora that can make prognosis seem more grim – those who recover or go on to manage their pain well tend to stop posting on such groups in general. This is not to say that such groups cannot be very useful, but its good to find one where the attitude is supportive, compassionate and hopeful. One that is solution driven and up to date with the science of pain where we know that there is  more involved than the purely biomedical.
NICE guidelines for Facial Pain
For TN
For Cluster Headache
For TMD
NICE Interactive pathway for Headache
Ottawa Decision Support Framework (ODSF)
Professor Zak mentioned the Ottawa Decision Aid, which assists patients and their medics to make challenging and complex decisions – more information regarding this is found here.
The "homunculus" of the human body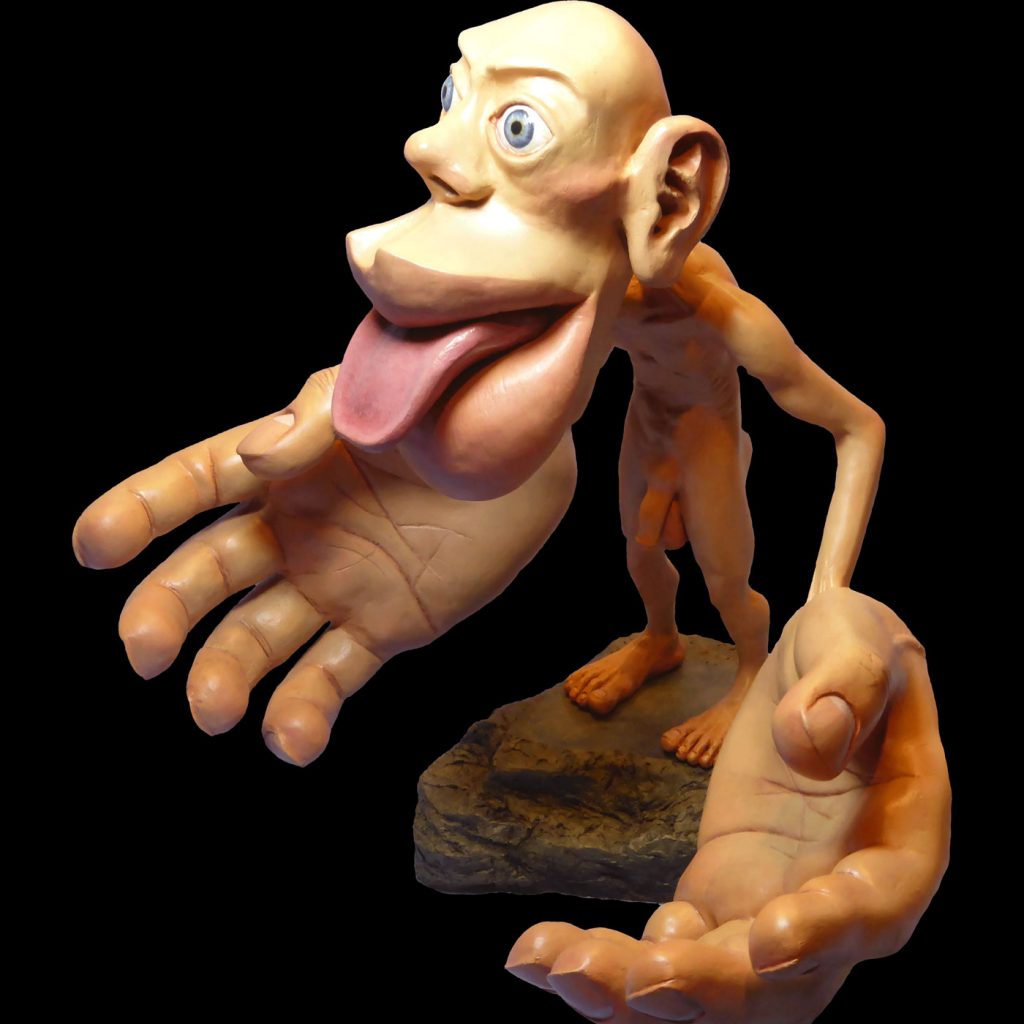 – the representation of how the brain
"sees" the body in the sensory cortex –
the face and hands are much larger and thus can induce more pain and fear.
TMD Support Videos
Footsteps Festival Core Group Member Chris Penlington a Clinical Psychologist working in Orofacial Pain has produced some great videos to help people with TMD. These videos are useful for anyone with any form of facial pain.
What to do about Jaw Pain
How to self manage TMD